Where Strategy and Energy Converge
Building Companies, Relationships and Brands in the Commercial Facilities, Industrial and Utility Energy Solutions Space Since 1991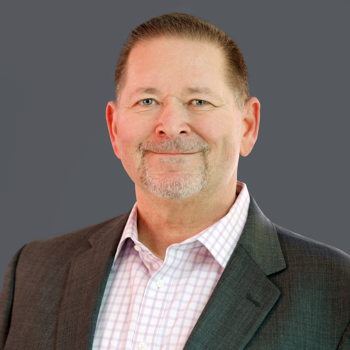 CEM, CDSM, CLEP
Serving Privately Held Companies, Equity Investors, and Utilities
Helping Praxis Clients
Board Service | Strategic Planning | Profit Enhancement | Communications | Special Projects
With 20+ years as a CEO and 30+ years of energy domain experience, Ray brings a national network and hands-on strategic, financial, organizational, operational and communications skills to Praxis clients.
Whether working in a publicly-traded company or start-up scaling to middle market, the businesses Ray has led have succeeded through an emphasis on relationships, alignment of interests, product education, and a willingness to earn a trusted advisor role.

As the last wave of lighting and comfort cooling technology transforms a market, the next wave begins. Environmental imperatives drive renewable energy sources, and new regulatory constructs create a decentralized electric grid in which energy time-of-use is often more important than the volume consumed.
Data solutions have transitioned from an abstract future to powerful, practical tools that create quantifiable energy and environmental efficiencies and support corporate decarbonization goals.
While investor-owned utilities, municipalities and co-ops work to serve rapidly evolving grid and demand side needs, transportation electrification is a case study in the growing convergence of historically siloed utility, energy solutions, data technology and facilities markets.
Combine a holistic market understanding with introspection at the organizational level, define the business' fundamental value, and build it into the fabric of the business.
In an industry where opportunity is everywhere, change is constant, and demand for energy solutions exceeds capable supply, what separates those who succeed from those who struggle?
Introspection
Strategic Planning
Relationships
Gated Process
Enterprise Value
Client Focus
Understand and Codify the Business's Fundamental Value
Define, Prioritize and Execute Strategic Initiatives
Earn Client, Supply-Chain and Team Credibility and Trust
Qualify BD Opportunities, Development Investments & Execution Risk
Configure Working Capital and Profit Model to Support Financial Goals
Understand Client Needs and Seek Alignment of Interests
CEM, Certified Energy Manager, Association of Energy Engineers
CDSM, Certified Demand Side Management Professional, Association of Energy Engineers
CLEP, Certified Lighting Efficiency Professional, Association of Energy Engineers
CLMC, Certified Lighting Management Consultant, NALMCO
CSLC, Certified Sustainable Lighting Consultant, NALMCO














Board Service & Affiliations
Peak Load Management Alliance,
Executive Committee, 2015-2018
Illuminating Engineering Society,
Lighting Controls Committee, 2016-2017
Illuminating Engineering Society,
Professional Member, 2002-2017
Alternative Energy Systems Consulting,
Board of Advisors, 2005-Present
Sustain OC, Cleantech OC,
Board of Directors, 2014
Echo-Factory, Inc.,
Board of Advisors, 2011-14
interNational Association of
Lighting Management Companies,
Board of Directors, 2010-13
Varon Lighting Group,
Board of Directors, 2007-08
Retrofit vs. Relight, How Does the Industry Quantify Value?
NALMCO LM&M, August 1, 2012
The Future of Lighting is not Maintenance Free
IESNA LD+A, February 1, 2013
Intelligent HVAC
Ray Pustinger on Energy Reduction, Utility Incentives, and the Smart Grid
Commercial Property Executive, July 1, 2014
Commercial Energy Management Software Meets Building Intelligence, Energy Solutions, and the Smart Grid
Realcomm, May 31, 2014
Considerations for Corridor Direct Current Fast Charging Infrastructure in California
Contributor CEC-600-2015-015, December 2015
The Energy Climate, Thoughts on Convergence
Lynxspring Exchange, October 2017
Advanced Intelligence to Enable Integration of Distributed Resources
Technical Advisory Committee, CEC-500-2020-057, September 2020
While I was Chairman of Varon Lighting, Ray ran a division of our company and sat on our Board of Directors. He was very effective at managing; exceptionally skilled talent, the budget, as well as cash flow. He worked effectively with our customers to achieve impressive growth profiles for our business. He exceeded industry comparables and was in every way an ideal and effective leader. I would welcome the opportunity to work with him again. He has my utmost respect.
Richard C. Ernest, CEO, Crown Metal Mfg. Co.
Ray is an exceptional individual. He combines great sales savvy with tremendous operational capability. He is also a superb positive morale generator with an entrepreneurial spirit that is exceeded by few. I would recommend Ray any day of the week for a role that requires his unique combination of talents which are very difficult to find.
Dick Lopes, VP Customer Support, Hubbell Lighting
I have had the privilege of knowing Ray and working with him in some capacity off and on for close to 12 years. Ray's energy, passion and ability to lead and inspire is truly unmatched. Ray is a business powerhouse with the right blend of precision, creativity and forward-thinking but it's Ray's ability to lead and grow people that has always stood out to me. Ray has an uncanny ability to recognize strengths in people and help them rise to heights no one could have imagined. Ray is a true leader who leads with integrity, mutual respect and a drive toward excellence in everything he does. If Ray needed someone to run through a wall with him, I would be first in line!
Troy Moran, Executive Vice President, Founder Ally Energy Solutions
Ray Pustinger presents a contradiction that is unique and valuable. His appearance and demeanor are welcoming. His focus makes you feel that he is interested in what you have to say and that he understands. The contradiction comes from his ability to speak in terms of the other person's interests regardless of their skill set or level of education. This may stem from his having worked in diverse areas of the construction industry. Academics, distributors and electricians all find a peer in Ray. This is a rare trait that I have seen exhibited by only a handful of people. Ray is smart, funny, cultured and a terrific communicator. The ability to communicate trumps technical job skills (which Ray has mastered especially energy solutions). When an individual has both, consider yourself blessed to work with them and in Ray's case to know him.
I have worked with Ray for years and have found him consistent, stable and someone who is trustworthy and discrete. Any company would benefit from being associated with him and anyone working directly with Ray will find their efforts enhanced by his presence.
If you would like to verify or expand on my strong recommendation please contact me at:
864-704-9986, mlien@ies.org
Mark Lien, Industry Relations Manager, Illuminating Engineering Society
It is my pleasure to write this recommendation on behalf of Ray Pustinger. My experience with Ray at Enerliance, included working for him as he established a solid organizational structure in support of a growing and profitable start-up company. Personally, he brought me on board to establish a product development structure, but he also established a similar structure in all areas of the business such as financial, project management and marketing. Ray was able to successfully lead the team while providing a healthy balance of both strategic and tactical direction. Ray was extremely successful in establishing the Enerliance "brand" in the Energy Efficiency/Demand Response marketplace.
Kevin Tock, Director of Software, Alternative Energy Systems Consulting
Ray is an active and valuable member of the commercial energy and utility industry. His subject matter expertise on application and commercialization of energy solutions & technologies has made him one of the more respected and knowledgeable individuals. He has identified new business opportunities, brought together the required team of experts, worked with the customers to understand the requirements and developed solutions which have become market leaders.
Mark Petock, CCO & VP Marketing, Lynxspring 
I had the pleasure of working with Ray on a daily basis and learned a tremendous amount from him in the process. He is the consummate professional; knowledgeable, detailed, and extremely hard working; committed to making every project a success. Ray is goal oriented and understands the value of technology to improve business operations and build a greener future. Ray is very articulate in how he has reduced complex information too easy to understand the language to help his customers take advantages of energy opportunities. He is well connected with the business leaders and decision makers. His business and technology insight will bring him continued success. Ray is extremely personable with an entrepreneurial spirit; he is a leader to be admired; I highly recommend working with him.
John Gruss, Director of Energy Services, CB Controls
Ray's energy-services knowledge, creative thinking and many industry contacts, make him a uniquely qualified professional that has proven to be a valuable consulting resource for my company on several assignments.
Chris Covell, Managing Director, Centrica Business Solutions North America
Ray Pustinger is a natural leader, quick thinker and altogether positive personality who always places customers first in the commercial lighting industry, where he is expert. His background before and since the over-used term "energy-saving" has been in vogue is, indeed, in energy-conserving lamp/fixture combinations, indoor and outdoor applications.
William Kent Schoenfisch, Co-Founder, President, Schoenfisch, Inc.
"I met Ray in 2005 when I acquired Precision as founder CEO of the Varon Lighting Group. Ray was the President / CEO of Precision at the time. Together we built a large energy efficient retrofit lighting company that had experienced 25% CAGR. We were able to sell the group in 2008 to a large public lighting company.  Ray is without doubt the most intelligent person I have ever met. He is hard working, very focused and committed to his goals. Ray has honor and integrity and is revered by those who work for him. There is no doubt in my mind that whatever Ray decides to do, he will be an unequivocal success."
C Joseph Incrocci, CEO/ Founder, Varon Lighting Group
Ray is a brilliant and inspiring entrepreneurial leader. He has a unique and impressive career of achievement creating business success, and he associates and partners with extraordinary leaders. Ray is a principled, ethical, visionary leader who is always willing to help. He's very effective and supportive in offering his professional assistance and seeks ways to help others. I have greatly enjoyed working with Ray for over seven years and know that any venture he pursues will yield memorable and impressive results. If you have the opportunity to work with Ray, I offer my unequivocal recommendation. Please feel free to contact me if you would like a direct recommendation.
Mark Atkinson, Controller, Enerliance, Inc.
I have known Ray for almost 20 years. I have always been impressed with his professional manner, his knowledge of subject matter and his willingness to help. I have watched Ray take on new challenges and master new skills with a high level of proficiency. I would recommend Ray for the most challenging positions with confidence of him achieving the desired goals. I consider him a highly talented businessman and a good friend.
Dick Sterrett, Principal, Sterrett Consulting
Ray is an excellent manager and industry expert in his field. I spent approximately six months working very closely with Ray when my firm (Think Panmure) was hired to help sell his company to Hubbell. He commanded a master-understanding of his business operations from multiple aspects, and of equal importance, was a pleasure to work with and a lot of fun.
Stephen Weiland, Division CFO, Integrated Components & Solutions at Caterpillar Inc.
"If you're thinking about working with Ray, or trying to convince him to work for you; this is all you need to know. You can trust Ray, you'll enjoy working with him and if you put him in charge of something, he'll create success. Every time."
Michael Schaffer, CEO/ Founder, Echo Factory
I've had the unique opportunity of working with Ray in a number of roles, direct report, dotted line, and as his customer, but my favorite is being considered his friend. Ray is focused and driven toward excellence but not just for himself but also for those around him who are willing to accept the challenge, he is truly searching for those win-win opportunities for everyone. In life, but especially in business, it's a rare thing when you find a person who you trust to have your back when you're in the daily battles…Ray is that guy!!
Greg Bair, Senior Program Manager, Redaptive, Inc.
Ray has proved to be a great inspiration in my business career! He has a tireless and enthusiastic approach to everything he embraces. I have witnessed his creativity only get better year in and year out. I am constantly amazed how he can accurately read a situation and have a path to success in such a short period of time. I am glad to be able to learn from Ray. I am grateful for how generous he is with his wisdom and time!
Shawn Rash, President, Ally Energy Solutions, LLC
Working with Ray in our capacity as board members for the International Association of Lighting Management Companies (NALMCO) is an extremely rewarding experience. Ray has a knack for having the right perspective. His ideas and approach are always fresh and innovative as Ray constantly strives for excellence in every endeavor. He is a wonderful asset to NALMCO and I value him personally for counsel and friendship.
Jim Frank, CEO, EV Build
I have worked with Ray via a full spectrum of relationships over the past 10 years; as his customer, his direct report, dotted line to Ray, and as a consultant to me. Through each of these positions, I always felt that I had a true partner with mutual best interests at hand. Off the field, he is a motivator and strategist with a clear vision. "On the field", he leads by example. His business acumen results focus, and "stubbornness for success", make Ray a great asset to any team.
Lou Preston, National Accounts Manager, Centrica Business Solutions
Creativity, passion, intelligence and enthusiasm describe Ray Pustinger. His energy amazes me and innovative marketing ideas come so easily to him. I have had the opportunity over the past several years to work with Ray through the interNational Association of Lighting Management Companies (NALMCO). His contributions to the organization were recognized in 2010 when he was presented with the Lumina Award. This award is presented for commitment, loyalty and dedication to the leadership of NALMCO and project recognition that benefits NALMCO and the lighting industry. I respect Ray and enjoy working with him in his capacity as a NALMCO volunteer leader. I also enjoy working with him through his business position with Echo Factory. I would highly recommend Ray Pustinger.
Molly Lopez, President, Association Management, Ltd. (AML)
I met Ray in 2005 when I represented the buyer in an acquisition of Precision Lighting. I found Ray to be smart, energetic and creative and very practical. After the acquisition, I continued to work with Ray and was only more impressed by his business sense and common sense.
Russell Shapiro, Partner, Levenfeld Pearlstein
"If you ask Ray to describe himself in two words, he'd likely reply – "Stubborn Polack." I'll have to take him at his word on his nationality, but I can substantiate the first half of that remark. 
All those Lighting credentials shouldn't overshadow his Ph.D. in Street Smarts. He is super practical, extremely intelligent and knows what it takes to deliver results. He not only knows the energy efficiency business, he knows how to apply the principles, deliver them and measure the results. If Ray has bought into a goal, special project, budget or mission, he will deliver on it.
Ray knows the value of friendships, relationships and teamwork, which clearly shows in his Leadership style. He brings out the best in people, instilling self-confidence in those around him. I have known Ray for twenty years, as a co-worker, customer and friend. I have always appreciated his honesty, integrity and loyalty to his friends, co-workers and customers. He is a stand-up guy. I hope to maintain our friendship for years to come."
Mark Bryan, Western Division Manager, Rexel Energy Solutions
I have worked with Ray for approximately 20 years. Ray is a highly organized business leader with a very broad background from installation, project management, to specification and marketing. As a high-level executive, he is well respected by his peers, employees and friends. It has been a pleasure to know and work with Ray for so many years.
Dan Rodriguez, Sr., National Account Manager, CED
I have been working with Ray for the past year on the International Association of Lighting Management Companies (NALMCO) Board of Directors. Ray's extensive knowledge of the lighting industry combined with his marketing skills results in innovative, thoughtful, and creative ideas for the association. Ray constantly strives for excellence in everything he does. He is a strong and valuable asset to NALMCO and has played an integral role in the growth of the organization.
Scott Mendelsohn, Director of Sales, Imperial Lighting Co.